Clover Go Mobile Credit Card Reader
Whether selling your products via roadside stand, at an in-home fashion party or from a food truck, the mobile card reader enables payment card processing on-the-spot.
Supports Android, iPhone or iPad devices
Encrypts card data instantly
Accesses tools for monitoring your funds and transactions
Less prone to breakage and unread swipes than comparable devices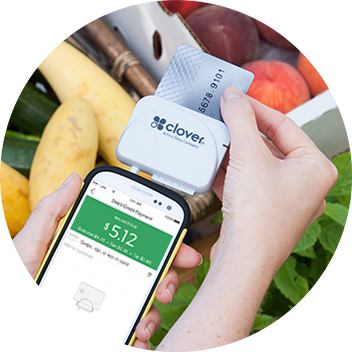 FD410 Purpose Built Processor for Mobile Transactions
A wireless, hand- held point-of-sale device designed for merchants on the go. Purpose-built. Rugged. Fast. Flawless. For merchants who need to process a high number and variety of transactions remotely.
Employs creative design for mobility and flexibility
Utilizes a touch-screen interface
Processes credit,debit and gift cards, paper checks and EBT
Offers"store-and-forward" ensuring card-present rates when there is no signal