Welcome Great Harvest Bread Company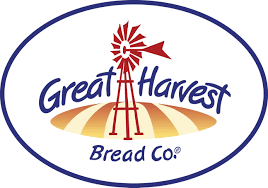 We are very excited to welcome the Great Harvest Bread Company Franchisees to Indigo Payments. From exceptionally low rates that will never increase to personalized service and support, Indigo will change the way you feel about taking payments.
The information on the following page explains your pricing package, answers frequently asked questions and outlines differentiators that set Indigo apart from hundreds of other processors.
To help you understand the information on your monthly processing statements, we have linked a sample statement of a bakery at the bottom of this page.
Contact us here with questions and/or begin your boarding process using the links below.
Once you initiate contact, you will receive a call from your National Senior Account Representative, Jeff Hyman, or our Operations team.
Contact Us Begin the Boarding Process
Table of Contents
Specialized Rate Package for All Great Harvest Bread Franchisee Locations
Processing Fees
List of Fees
Volume Fees
Transaction Fees
Interchange
Dues and Assessments
Additional Pass-Through Fees
Wholesale processing costs incurred by the business
(100% of detail will be provided on the statement)
Indigo's Processing Fees
(VS, MC, DSCV, AMex)
0.03%
$0.035
Monthly Fees
Statement
$10
PCI
$3.95
Paytronix Related Fees
(Online Shopping Cart)
List of Fees
Volume Fees
Transaction Fees
Paytronix Gateway Fees
(Payeezy)
0.00%
$0.025
One-Time gateway Setup Fee
Waived
Gateway Monthly Fees
$5.50
Detailed Processing Fees
The majority of processing fees incurred by a business are Interchange, Dues and Assessments which are determined by the issuing banks and card networks including Visa, Mastercard, Discover and American Express. These fees are the same for all processors and go directly to the issuing banks or the card networks.
Indigo adds a small mark-up on top of the wholesale fees and discloses all fees on your monthly statement. This pricing method is called Cost Plus or Interchange Plus. It is the only pricing method Indigo uses because it is the most transparent pricing in the industry.
Pricing methods used by competitors intentionally hide fee details to inflate the processing cost. While many of these pricing methods appear simple, they often result in higher processing fees and make it difficult to identify the fees incurred.
Interchange (Wholesale/Cost)
Fees determined by the issuing banks are incurred by businesses each time a card is accepted. No processor can negotiate interchange fees since the fees are determined by the banks. Interchange fees make up the majority of the total processing fees a business pays to process transactions.
Businesses pay different interchange fees based on card type (credit/debit), acceptance method (card present/card not present), card value (rewards/signature preferred/infinite/etc), ticket size, and more.
List of Visa interchange rates
List of Mastercard interchange rates
Discover does not publicly advertise interchange rates.
List of American Express interchange rates (GHB falls under the Bakery category)
Dues and Assessments (Wholesale/Cost)
Fees charged by the card networks (Visa, Mastercard, Discover and American Express).
| Card Type | Volume Based Fee | Transaction Based Fee |
| --- | --- | --- |
| Visa Credit | 0.14% | $0.0195 |
| Visa Debit | 0.13% | $0.0155 |
| Mastercard Credit/Debit | 0.14% | $0.0195 |
| Discover Credit/Debit | 0.14% | $0.0195 |
| American Express | 0.15% | $0.00 |
Additional Pass Through Fees (Wholesale/Cost)
There are additional wholesale fees the issuing banks and card networks charge depending on the card acceptance method, card type, etc. These additional pass through fees are a small part of your total processing fees. Your statement with Indigo discloses all additional pass through fees.
Indigo's Processing Fees
Indigo's process fees for Great Harvest franchisees are set at 0.03% on volume and $0.035 per transaction.
Monthly Fees
Each location pays a $10 monthly statement fee and a $3.95 PCI compliance fee.
Paytronix Gateway Fee
Paytronix is supported by First Data's Payeezy gateway to accept online payments for orders placed through the online menu. The gateway cost for each location is $0.025 or 2.5 cents per transaction in addition to the wholesale cost of processing and Indigo's processing fees of 0.03% and $0.035.
There is also a $5.50 monthly gateway fee; Indigo will absorb the One-Time gateway setup fee of $9.50.
Estimated Total Processing Fees
(Expand Each Section to Learn More About the Expected Processing Fees)
We can estimate your total processing fees based on average ticket.
Indigo cannot guarantee an exact amount because of variables at each location, including average ticket, card mix and keyed percentage. These factors determine the wholesale processing cost and differ by location. While Indigo's rates are transparent at 0.03% of volume and $0.035 per transaction, wholesale rates are affected by the variables.
The estimates provided in this section will fit most of the Great Harvest locations. However, a small number may pay slightly more or less given the location's processing characteristics.
Indigo's pricing team can provide a more accurate savings estimate by reviewing a statement from your current processor. To submit your statement for an analysis, please attach here.
What is Effective Rate?
Effective rate is total fees divided by total volume processed. It represents the percentage of volume a business pays in fees. For example, 2.50% effective rate means the business pays 2.5 cents per dollar processed ($0.025/$1.00 = 2.50%).

Expected Effective Rate for My Location
The chart below lists the range of estimated effective rates you can expect based on the location's average ticket. The chart also lists the equivalent processing fees the business incurs for every $1.00 of processing volume.
$ % %
$
$ $
Reasons Effective Rates Vary
Certain processing characteristics specific to each business can influence the effective rate including:
Average Ticket
Low Average Ticket: the lower the average ticket, the higher the effective rate. For example, the chart below compares the effective rate of an $8.00 transaction to a $25.00 transaction:
Regulated Debit
Average Ticket
Per Volume
Per Item
$8.00
0.05%
$0.22
$25.00
0.05%
$0.22
Fees Paid
Per Volume
Per Item
Total Fees
$0.004
$0.22
$0.22
$0.013
$0.22
$0.23
Effective Rate
Percent
2.80%
0.93%
***Interchange rates for almost 65% of Debit transactions in the market
The effective rate of the $8.00 ticket is 2.80% since the per item/transaction fee of $0.22 is fixed regardless of the transaction size. As a result, it takes a higher percentage of the transaction amount to pay $0.22 when the transaction is $8.00 vs. $25.00
High Average Ticket: As average ticket rises, there is a threshold where the effective rate begins to rise due to the change in card types accepted. It is normal for businesses to accept more corporate, rewards and American Express as ticket size grows. The interchange rates for these card types are more expensive than standard credit/debit cards. Also, interchange rates for American Express are strictly based on average ticket size, and the chart below shows that higher tickets result in higher fees.
| Retail | <=$75 | $75.01-$1,000 | >$1,000 |
| --- | --- | --- | --- |
| Interchange Discount | 1.60% | 1.95% | 2.40% |
| Interchange Transaction | $0.10 | $0.10 | $0.10 |
| Network Fee (assessment) | 0.15% | 0.15% | 0.15% |
| Total Discount | 1.75% | 2.10% | 2.55% |
| Total Transaction | $0.10 | $0.10 | $0.10 |
Keyed Transactions
Interchange rates for Card Not Present (Keyed) transactions are higher than Card-Present transactions. A business processing a high number of card-not-present transactions can expect a higher effective rate.
Card Mix
The term card mix is used to describe the combination of card types a business accepts, including:
Credit or Debit
Visa, Mastercard, Discover or American Express
Consumer, Rewards, Infinite, Signature, Business, World Elite, etc.
The card types used will vary from month to month and impact your effective rate.
For example, effective rates generally increase when you accept more business cards, and decrease with more consumer cards. Your Indigo statement displays card mix information to help you understand your billing.
What Makes Indigo Payments Different?
Indigo's differentiators are unique and set us apart from every competitor:
Rate Guarantee
While most processors raise your rates at least twice per year, our rate guarantee means you will never pay more with Indigo. The rate of 0.03% of volume and $0.035 per transaction negotiated by Great Harvest will never change, no matter how long you are our client.
Chargeback Support
In the unlikely event you receive a chargeback, we have a dedicated team to help you reverse it. We notify you of pending chargebacks and even help write your response.
PCI Compliance
Most processors prefer you're not PCI compliant so they can profit from the monthly penalties you incur. Indigo helps you avoid all unnecessary fees and penalties, working with you to ensure compliance. PCI compliance is completed quarterly or annually, depending on your setup. Our dedicated team provides reminders and assists with questions.
Invalid TIN Support
Your Tax Identification Number (TIN) must match the IRS to avoid penalties and/or the withholding of funds. We ensure your information matches when you switch to Indigo, saving you money and unnecessary hassle.
No Contracts and No Cancellation Fees
We are confident you'll want to stay and will never charge you to leave. While most processors reduce their attrition by enforcing high early termination fees, we prefer to earn your business one transaction at a time.
Transparent Pricing and Statements
As mentioned earlier, we pass through exact interchange, dues and assessments; our nominal fee to process your transactions is transparent on the statement. This is the fairest pricing method and the only one we use.
First Full Month Statement Review and Interchange Optimization
Our pricing team will review your statement after you process a full month with Indigo. If you start processing with us in September, we will review the October processing statement (received in November) to identify improvements to card acceptance methods which could lower the wholesale or interchange rates. The pricing team identifies strategies to save you money and avoid unnecessary fees. In addition, we ensure you receive the expected savings. We are also available for pricing discussions outside of the first full statement review.
Example of a Bakery Statement
Click on the link to view a sample statement of a bakery processing with Indigo Payments. The statement itemizes 100% of the monthly fees incurred by the business. Please contact us with questions.
Contact Us!
If you have questions for our customer service team or Jeff Hyman, your National Sr. Account Rep, please click on the Contact Us button below.
You may begin the boarding process by clicking on the button below. You will be prompted to enter basic location information and our team will contact you shortly.
Contact Us Begin the Boarding Process