Introducing Clover Station 2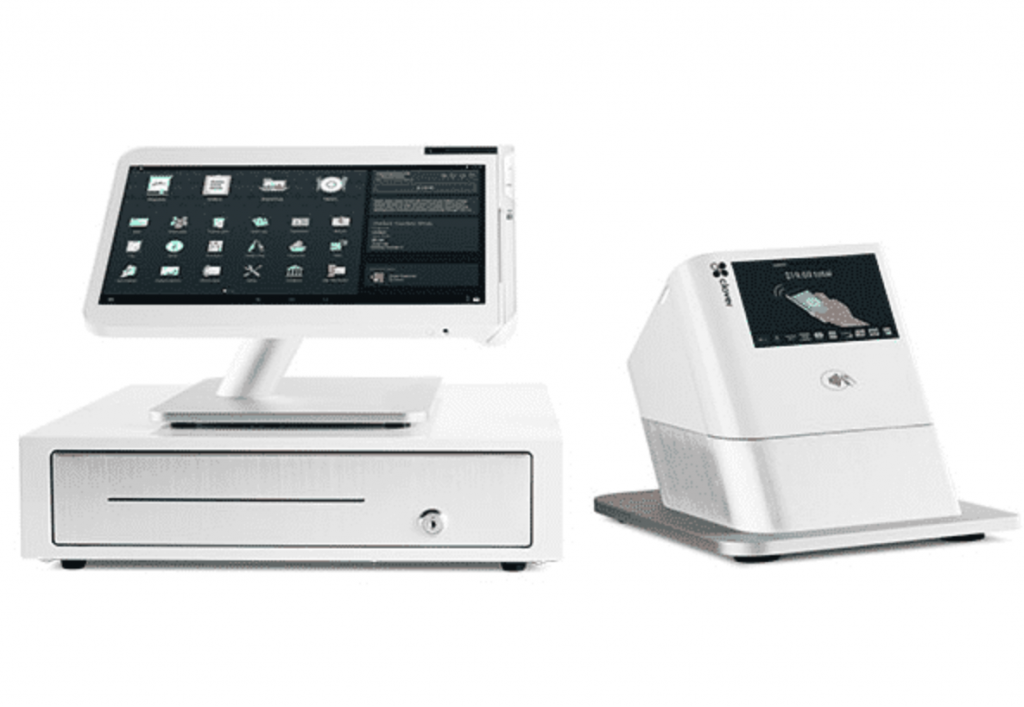 Clover Station 2
Are you interested in an online menu?
Do you need to track inventory?
Or manage employees' hours?
What else would you like to see?

Introducing the Clover Station 2, a Point-of-Sale (POS) system designed to help you manage your business and accept payments easily and efficiently!

An enhancement to the Clover station released in 2013, Station 2 has been modernized with technology upgrades and new features suitable for businesses in any industry.

The current evolution of requiring additional security, accepting contactless payments and no-contact ordering through displaying order details on the customer-facing display are some of the features added to Station 2.

The all-in-one Point-of-Sale (POS) system comes in two models, a receipt printer with a customer-facing display or without a customer-facing display.

Allow the Clover Station 2 to help manage your business today.
Clover Station 2
Added Value
Printer Image
P500 Printer
Standard Printer
P550 Printer
NFC Capable

Customer-Facing Display

NEW ADDED-​VALUE ELEMENTS OVER CLOVER STATION GEN 1
Offers fully-integrated EMV and contactless payment acceptance
Adds a larger 14″ HD display to the Clover product family
Faster processor enabling more fluid actions with the device
New printer offers 4.3″ customer-facing display option and integrated contactless payments
Fingerprint reader for employee login

SPECIFICATIONS
MagStripe, EMV chip card reader and contactless payments (i.e., Apple Pay® and Android Pay®)
14″ display with full HD resolution (1920 x 1080)
Swivel display screen for e-signature and engagement
Fingerprint reader for employee login
Latest 8-core processor allows apps to run faster and smoother
4GB RAM, 16GB ROM memory
Standard POS Printer with 80 mm paper roll​
Optional POS Printer with 4.3″ Customer Display and contactless payments
Integrated backup battery lasts up to 4 hours on single charge*
Multiple connectivity options from Wi-Fi, Ethernet, Bluetooth® BLE, 4 USBs, 2 Cash Drawer ports
Latest security standard with PCI PTS 5.0
Front Camera for scanning and other applications
Works with existing Clover peripherals and devices


For additional information, please contact Indigo Payments at 800.988.8386 or Operations@Indigopayments.com.